FULMO is the host of the well-known Lightning Hacksprints and organizer of the first Lightning Conference (LNconf) in the world. Building the community around development of the Lightning Network is one of our key focus areas.
FULMO has been in the Bitcoin space since 2011. We are networked with many experienced developers who can help you with custom tailored software solutions for the Bitcoin and Lightning protocols.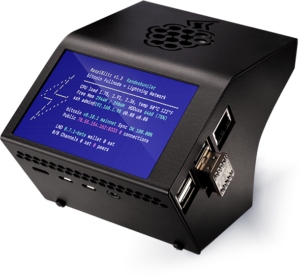 FULMO supports the RaspiBlitz project, a secure and reliable Lightning routing node. With the help of a great community of contributors, it offers a suite of unique applications for any professional.
FULMO administers hardware and software infrastructure to handle various challenges on the Lightning Network. We operate several routing nodes and host a BTCPay server, so anyone is able to accept Bitcoin within just a few clicks.
FULMO has an extensive knowledge base and industry connections to address any question you may have regarding Bitcoin and the Lightning Network. We have expertise in hardware, software, hosting and liquidity operations.
FULMO has managed several technical workshops and community meetups focused on Bitcoin and the Lightning Network. Show your company / co-workers what this technology can offer by booking a workshop with us.